Welcome to the HITRY shopping website
Blog
The 2023 Ultimate Guide for Resin 3D Printer
Resin 3D printing is one of the most popular methods used today for producing high-quality 3D prints. It offers a level of precision and detail that is unmatched by other printing methods, making it a favorite among hobbyists and professionals alike. In this guide, we will explore everything you need to know about resin 3D printers.
What is a Resin 3D Printer?
A resin 3D printer is a type of 3D printer that uses light -sensitive (resin )as the printing material instead of traditional filament. Resin is a liquid that hardens when exposed to UV light, allowing it to create highly detailed and precise prints. These printers make it stiff layer by layer by projecting light on the surface of the resin until the final three -dimensional object is formed.
Why Use a Resin 3D Printer?
There are several advantages to using a resin 3D printer over other printing methods. Firstly, resin printing offers a level of detail and precision that is unmatched by other methods. This makes it perfect for creating highly detailed models and intricate designs. Additionally, resin printing is faster than traditional printing methods, allowing you to produce more prints in a shorter amount of time.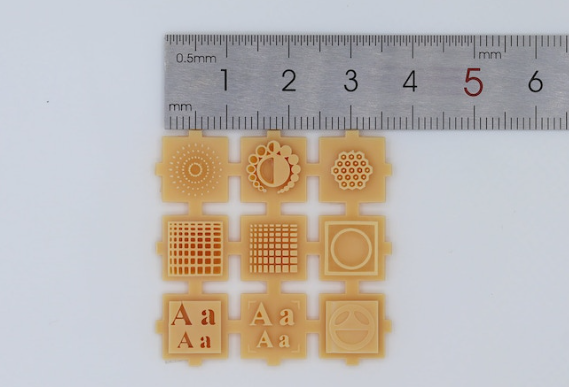 How Does a Resin 3D Printer Work?
Resin 3D printers work by projecting light onto a resin-filled vat. The light causes the resin to harden, layer by layer, until the final object is formed. This process is known as photopolymerization. When using the printer, you will go through six steps:
1. Creating a digital 3D model of the object you want to print. This can be done using CAD software or download the free 3d printing files from the file website.
2. Put the file in the slice software to complete the slice
3. Put the finished files to the resin 3D printer and print it
4. Once The Print is Complete, It is Removed from the Vat and Clean with Alcohol to Remove Any Excess Resin.
5. Use the tool (Oblique Tong) To Remove the Support of the Model.
6. Cure the print under the uv light, which solidifies the resin and gives it his work stream.
What are the types of resin 3D printers on the market?
There are more and more brands of resin 3D printers now. However, resin 3D printers are generally divided into pull -up and top down types. As we all know, Anycubic and Elegoo resin printers belong to the pull -up type, and the Hitry Rocket 1 belongs to the top down style. Relatively speaking, top down has more advantages, because it is not affected by gravity and peel force, friendly to beginners,And No replaceable screen or release films helps save you money and time.
How to choose a resin 3D Printer ?
If you do not consider personal reasons, please consider these factors as a consideration for purchasing printers.
1.Accuracy: The accuracy of a resin 3D printer is critical for producing high-quality prints.
2.Print speed: Print speed is important if you need to produce a large number of prints quickly. However, faster printing may come at the cost of reduced accuracy or higher maintenance requirements.
3.Build volume: Consider the size of the objects you will be printing and choose a printer with a large enough build volume to accommodate them.
4.Easy to operate : Look for a printer with a user-friendly interface and intuitive software to make the printing process as easy as possible.
5.Low -term maintenance costs are low, ensure that the printer's ongoing maintenance costs are within your budget.
6.Automatic heating function;An automatic heating function can help ensure that the resin is at the optimal temperature for printing, which can improve print quality and reduce the risk of failed prints.
7.Automatic feeding:Automatic resin feeding can make the printing process more convenient and reduce the failed printing caused by insufficient materials.
In addition to choosing the right printer, it's important to select the right resin for your printing needs. There are several types of resin available, including standard resin, Dental resin, transparent resin and so on . Each type of resin has unique performance, so you need to combine your application scenarios to choose the right resin. For example, the standard resin has good surface accuracy and affordable price, and is more suitable for 3D printing anime enthusiasts.If as a dental clinic or hospital, they will choose Dental resin.
Conclusion
In conclusion, resin 3D printing is a powerful and versatile technology that offers unparalleled precision and detail. With the right printer and resin, you can create stunning models and designs that were once impossible to achieve with traditional printing methods. We hope this guide has helped you understand more about resin 3D printers and how they can benefit your printing needs. If you're ready to take your printing to the next level, consider investing in a resin 3D printer today.